Saturday, April 21, 2007
The English Patient #7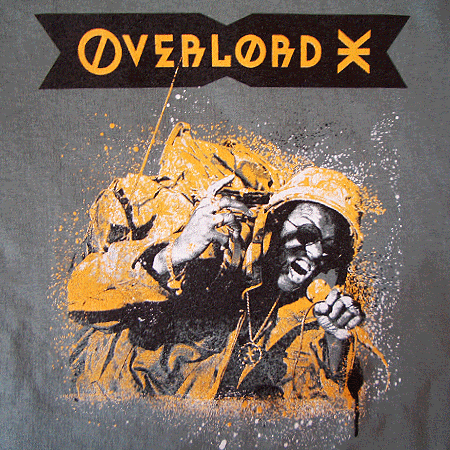 Overlord X - So Damn Def

Overlord X - Prototype

Overlord X - Beast Killer

UK-UK baby!

We present some rare mp3's from the original UK Vet Overlord X. After he recorded his first two lp's "Weapon Is My Lyric" and "X vs. The World", X went back into the studio for album #3.

However, his label Mango St (parented by Island records) decided to pull the plug on their UK Hip Hop roster (which also included The Demon Boyz, Outlaw Posse, MC Mello'O' & Stero MC's), and so the album was never completed, or released.

Overlord went onto perform in the mid 90's R&B boyband "Benz", who scored a minor underground hit with "Boom Rock Soul" before imploding. He also got involved with a similar styled girl group this decade with "Tommi", who unfortunately ended up going out like their male precursors.

Fear not though rap fiends, because X has released 3 demo's from his shelved untitled 3rd lp, which were recorded around 1991/92.

"So Damn Def", "Prototype" & "Beast Killer" are a much welcome reminder that old skool UK Hip Hop was certainly cut down in it's prime, by the major labels back in the day.

Lord Veeeeeeeeeeeeeeeee!
Comments:
Hello I just entered before I have to leave to the airport, it's been very nice to meet you, if you want here is the site I told you about where I type some stuff and make good money (I work from home):
here it is
Post a Comment
<< Home