Tuesday, September 26, 2006
Get Lif-ted!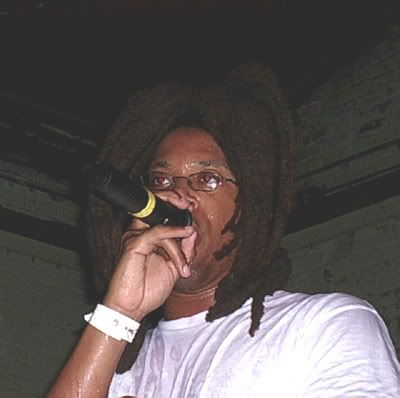 Mr Lif & Akrobatik - Live At Splash Festival (video)
The Clawdada/Beantown association continues with the forthcoming visit to the UK from Boston's Mr Lif.

Hot on the heals of his latest lp "Mo Mega", Lif is on tour with an impressive back catalogue of smoking jammies to draw from. If you like your hip hop real and from the heart, then don't miss this rare chance to catch him dropping some knowledge and conciousness.

To warm things up, we take it back to previously featured Splash festival back in 2004, with a live tag team of Mr Lif and his fellow Bostonian microphonist Akrobat repping Beantown to the fullest.

Enjoy and see you in Nottingham!

***TOUR DATES***

19th October 2006 - Glasgow, ABC2
20th October 2006 - Nottingham, Rescue Rooms
21st October 2006 - London, Jazz Cafe
24th October 2006 - Leeds, The Hi-fi Club
25th October 2006 - Bristol, The Thekla
Saturday, September 16, 2006
Ty's Next Album Comes Closer
Tuesday, September 12, 2006
Where's Brooklyn At? #5
Monday, September 11, 2006
Here The Drummer Get WICKED!