Sunday, July 30, 2006
Step Back For The New Jack Swing #2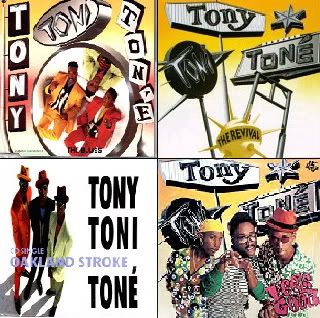 Friday, July 21, 2006
The English Patient #5
Hijack - Live In Montreux
We return to the legendary UK crew Hijack.....

After releasing 2 fantastic debut singles on the UK imprint Music of Life, and upstaging various US acts whilst supporting them on tour, Hijack caught the attention of Ice T, who was looking for artists to sign to his newly formed record label Rhyme Syndicate.

The end result was the minor 1990 hit 'The Badman Is Robbin", which in turn paved the way the following year for their only lp 'The Horns of Jericho'.

The single "Daddy Rich" was used to promote the lp in the US, but failed to capture the imagination of the target audience. While Hijack were heavily concerntrating on breaking that market, their UK fans became a little disaffectionate with the use of Americanisms in the lp's lyrics. This created a vacum that Hijack were to fall into and never recover from. The crew disbanded with certain members resurfacing with solo projects throughout the 90's & 00's including work from Mr Pink & Mr Blond, DJ Supreme, DJ Pied Piper & Kamanchi Sly, the latter recently returning to the UK hip hop fold.

Dispite mixed success when it was released 'The Horns of Jericho' has now acheived cult status in the both the UK & Euro hip hop scenes. The original vinyl now fetches crazy money on places like Ebay due it initially being unsuccessful and therefore only being released in limited quantities.

We present the video to "Daddy Rich", which until earlier this year, I never knew existed. Alongside this is a live mp3 of Hijack doing their thing from 1990. Enjoy!
Monday, July 10, 2006
C Box Baby!
Well as it slows down in blogland, due to nicer weather keeping us all outdoors and live at the bbq, make sure you peep the CHHV C Box.

Shout out your requests, big up your crew and where you're representin. The supafast way of getting your message across.

It's located on the left hand sidebar, give it a whirl!

Peace

Claw