Monday, April 09, 2007
Back To The Grill Again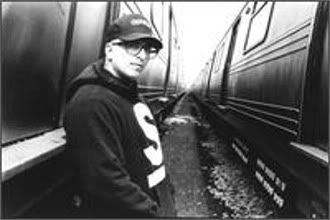 www.thirdbass.net free downloads

Another retrospective compilation appears!

This time it's former 3rd Bassman, MC Serch with a selection of tracks he recorded in 1994/95. This material was recorded as part of Serch's follow up to his 1992 debut 'Return of the Product'. Unfortunately the long player was never completed or released, following the Wild Pitch/Serchlite fall out in 1995.

'Many Young Lives Ago' also features a trio of 3rd Bass re-union material, which also didn't see light of day. Judging by the production, these tracks appear to have been recorded in the late 90's or early 00's.

Finally, if this new/old compilation has got you in the mood for more 3rd Bass shizzle then be sure to check the highlighted fansite, which contains a whole host of videos and rare mp3's.

Here it comes....I said here it comes!!