Thursday, March 30, 2006
Ship Shape and Bristol Fashion #2
Collected Website
Ahoy there shipmates!

Bristol's finest Massive Attack release their greatest hits complilation "Collected" this week. You really need this in your life. Especially the limited edition cd/dvd pack, which features a dual layer disc with rare cd tracks on one side, and then a compilation of all their videos on the flipside in DVD format.

To whet your appetite, heres one of my favourite all time videos from 1990.

Friday, March 24, 2006
Too Young To Die #3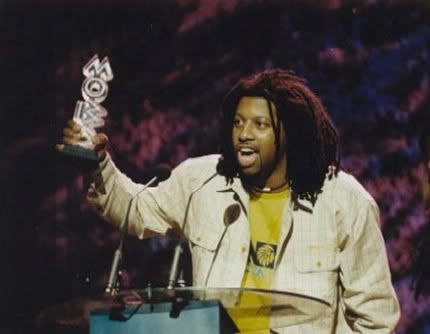 DJ Swing - Delegates Of Culture Mix
Another sad chapter in the year that is 2006. Mobo award winning DJ Swing lost his long standing battle against bone marrow cancer this month. Please read the below appeal and MAKE A DIFFERENCE.

AFRICAN CARIBBEAN LEUKAEMIA TRUST APPEAL

AS A TRIBUTE TO A GREAT MAN, BRIAN DALEY aka DJ SWING, THE AFRICAN CARIBBEAN LEUKAEMIA TRUST ARE ORGANISING A ONE DAY DONOR REGISTRATION CLINIC THIS SUNDAY 26TH MARCH TO RECRUIT MORE POTENTIAL DONORS ON TO THE UK BONE MARROW REGISTER.

THE CLINIC WILL TAKE PLACE AT THE CHOICE FM STUDIOS, 30 LEICESTER SQUARE, LONDON, WC2H 7LA THIS SUNDAY 26TH MARCH BETWEEN 11AM TO 6PM.

THEY ARE LOOKING FOR ANYONE AGED 18 TO 43 YEARS OLD TO COME DOWN AND REGISTER. THEY NEED DONORS WHO CAN HELP CHILDREN AS YOUNG AS 12 YEARS OLD WHO DESPERATELY NEED A BONE MARROW TRANSPLANT AND BY REGISTERING YOU COULD HELP SAVE A LIFE!!

DJ SWING HAS ALWAYS SAID THAT WE HAVE TO CONTINUE SPREADING THE MESSAGE, THE WORK MUST NOT STOP. LIVES CAN BE SAVED.

SO TO FOLLOW HIS WISHES, PLEASE COME DOWN AND REGISTER ON SUNDAY 26TH MARCH AT THE CHOICE FM STUDIOS, 30 LEICESTER SQUARE.

FOR MORE INFORMATION CONTACT THE AFRICAN CARIBBEAN LEUKAEMIA TRUST ON 8667 1122 OR E-MAIL:


info@aclt.org
www.aclt.org
Monday, March 06, 2006
The English Patient #3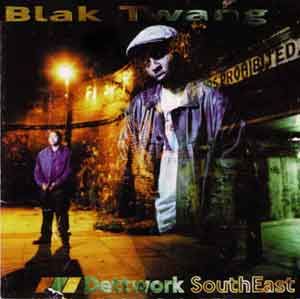 We return to the legacy of UK Hip Hop with a mid 90's Blak Twang special. Originally a three-man London crew featuring Taipanic (to be later known as Tony Rotten), VRS & DJ Rumple, Blak Twang first started making waves in 1995/96 on the independant Sound of Money imprint. The English Patient was in poor shape at that stage, but a new found optimism was established with the advent of artists such as The Brotherhood, Roots Manuva, Braintax, Ty and Fallacy making moves on both the underground circuit and wax.

Blak Twang's debut single "What's Going On" created a small stir on the underground scene, but it was their second single "Queens Head" that created an even bigger buzz on the airwaves and also TV. The song featured another up and coming emcee - Roots Manuva, who went onto collaborate with the then little known west country DJ Skitz, on another instant UK Hip Hop Classic "Where My Mind Is At". "Queens Head" introduced us to a new confident UK Rap sound, with it's own lingo to boot. Previous attempts at UK Hip Hop in the 1980's/early 1990's had been criticised for replicating both the Yankee sound and gramma too much. Now our scene had a real British flavour and style of it's own.

BT quickly followed up QH with a 3rd single "Real Estate" b/w "Homegrown", again breaking new ground in terms of production, together with a self determined British outlook on what life was like on our streets.

Suddenly Blak Twang became front page news in the UK urban press, their debut lp "Dettwork Southeast" was recorded and ready to be released at the end of 1996. A single featuring the title track was released to aid promotion. The word on the street was that the lp was going to be something special, something that would perhaps not only equal the best that the US had to offer but maybe even surpass it.

The release of the lp was then put back to the new year of 1997, citing the usual label difficulties and delay in getting samples cleared. The release date continually got put back and then Blak Twang parted company with Sound of Money who appeared to be going under. VRS & Rumple left the project, and it was back to the drawing board for Taipanic who had recently picked up a MOBO award for their unreleased debut lp.

Tai reinvented himself as Tony Rotten, and signed the Blak Twang name to dance label Wall of Sound, who in turn were in the process of launching a hip hop imprint to be known as Bad Magic. Dettwork Southeast was lost to history, although some of the tracks from it did reappear on BT's Bad Magic debut lp "19' Longtime".

Blak Twang released two more lp's - "Kik Off" & "The Rotten Club", and the rest as they say is history. Tony was continually asked about officially releasing DWSE, as his Blak Twang career went on the rise. He claimed that it would be put out, but nothing ever materialised. Rumours that some peeps had got hold of the final version of it either in the form of a promo vinyl or cassette, began to grow on the internet.

Dettwork Southeast the lp, was finally leaked on the internet in 2006, perhaps killing off any chance of an official release. I can honestly tell you that listening to the lp almost 9 years after it's intended release was a spooky yet enjoyable experiance - it would have blown away the competition in 1996, shame.

We present to you "Whats Going On", Blak Twang's debut single that never made it to the DWSE lp, the video to "Queens Head" featuring Roots Manuva, the b-side only remix (relick) of "Real Estate" and finally "Homegrown" from the same b-side which features Fallacy, who went to achieve modest success with tracks like "The Groundbreaker" and "Big & Bashy".

Enjoy!